Merry Twixmas!  

Just learned a new term and that is Twixmas - the days between Christmas and New Years.  During these days, we take some time to relax, enjoy family time, or if you're me, quarantine with the flu away from family!

In between doses of Theraflu, that magical elixer, I've been gathering in all of my exciting news to share with all of you.  I've got several fun things to share with you all.  

First of all - The Selkie Girls will be back at NTIF this year March 3-5, Fair Park in Dallas, TX.  It was one of the first festivals we ever played and we are excited to be back again this year in our hometown. We may be adding some additional dates, so watch this space and also watch www.theselkiegirls.com for additional dates this year.

Speaking of The Selkie Girls, we are heading to Ireland April 2024 and you're all invited. All the details are at https://www.hammondtours.com/product/selkie-girls-tour-of-ireland/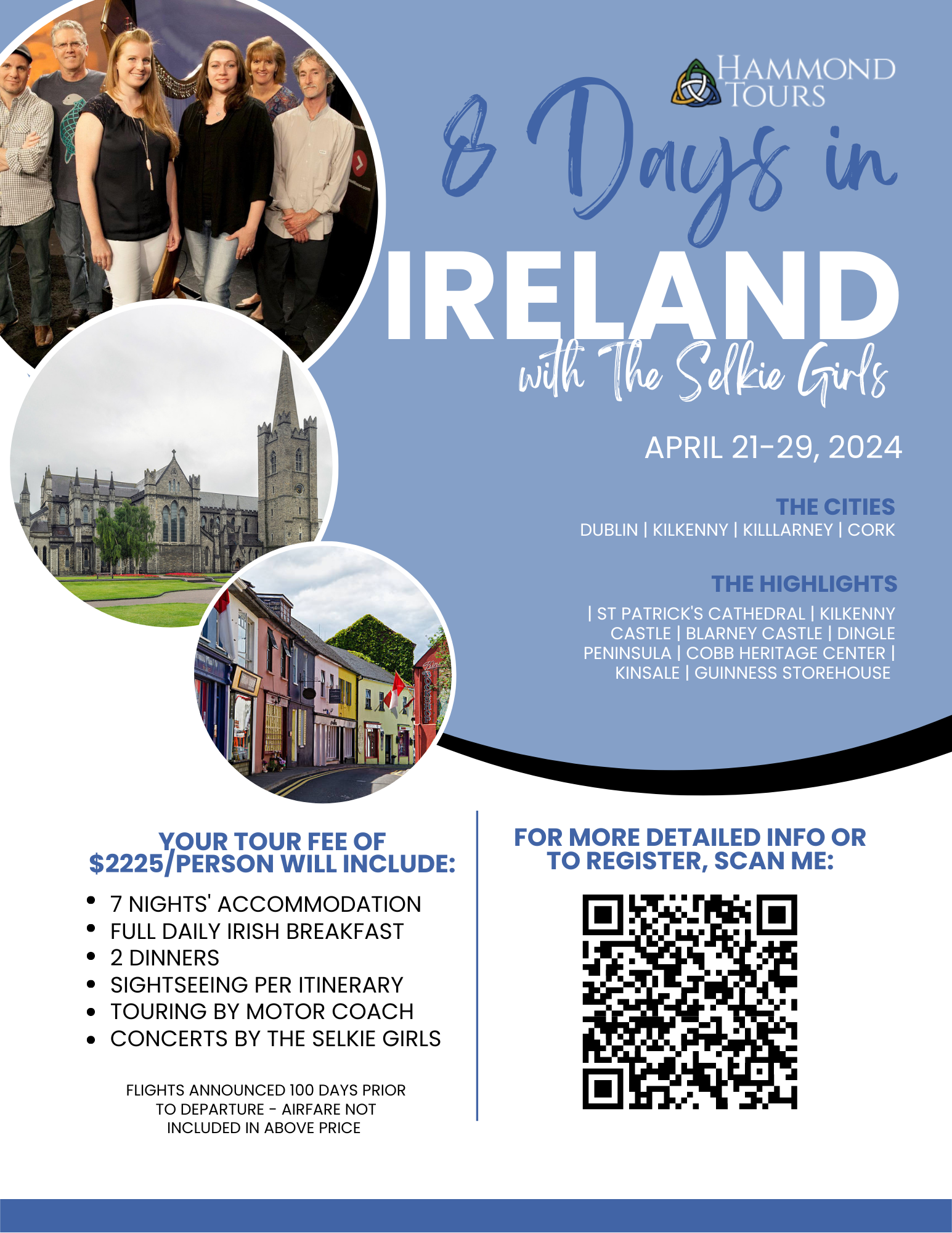 And next Summer, Jaycie Skidmore and I will be cruising the Carribbean,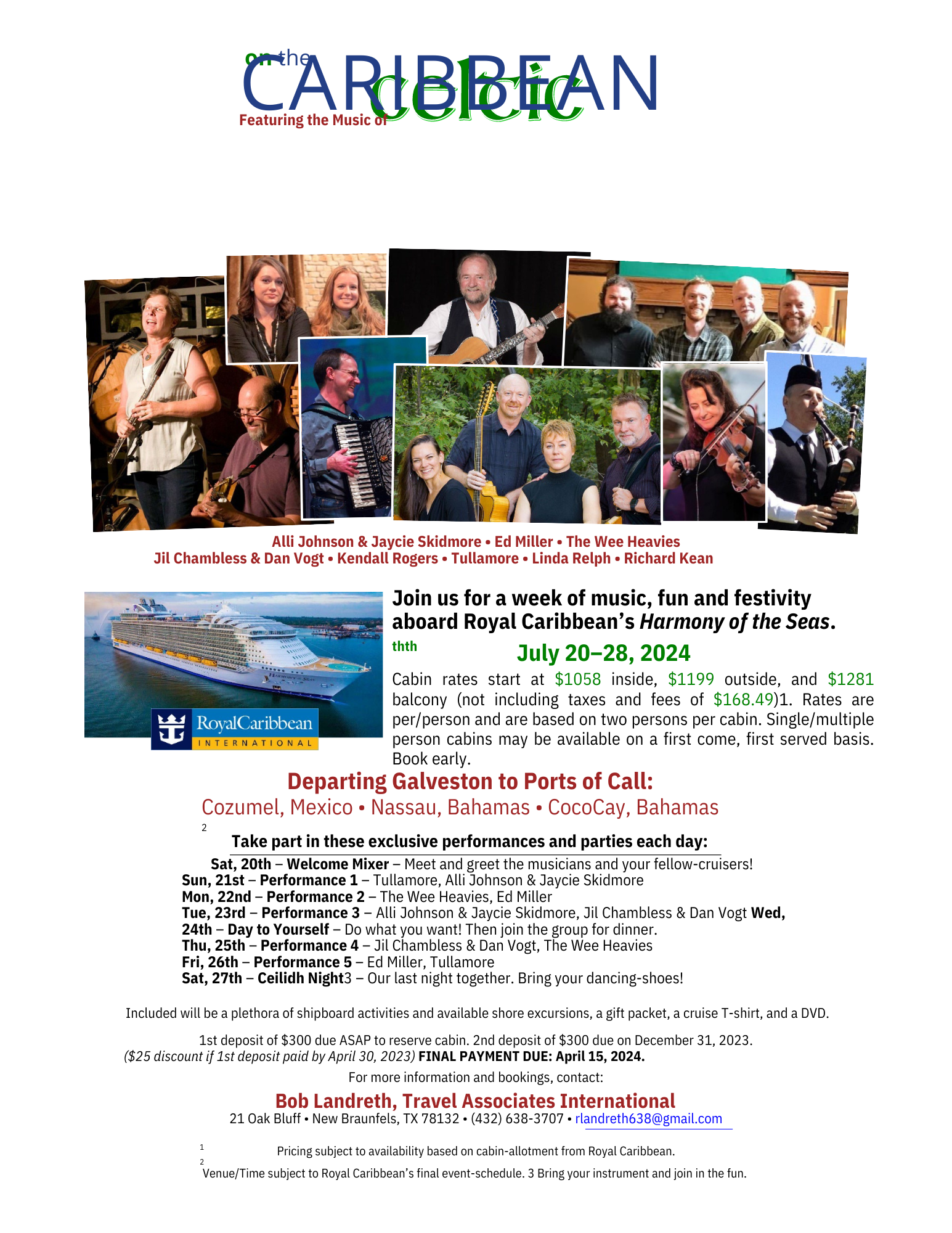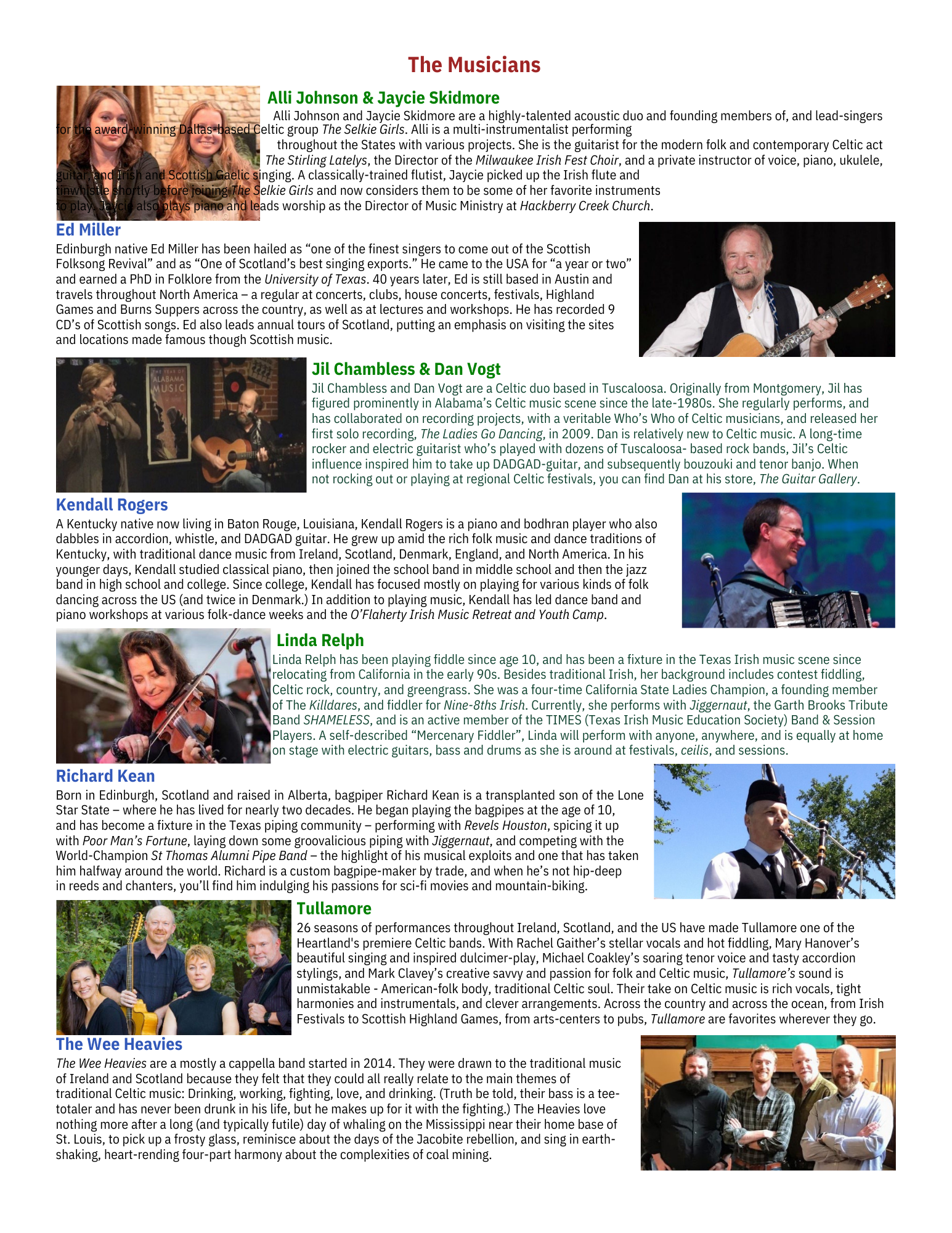 and guess what?  YOU are invited along to that as well!  Details for cruise here:  https://tullamore.band/celtic-on-the-caribbean-2024
 
Important point on this one - make sure you if you sign up, you let them know Jaycie and I brought you there!  There's lots of Celtic acts coming on the tour, and we want to make sure they know we were part of the reason you signed up.  I can't wait for both of these awesome trips and the opportunity to hang with all of our friends and fans.  Y'all are the best.