Hi all - 

It's been a new season of music for me.  After a really special year with Celtic Milwaukee, I've resigned as Choir Director for the Milwaukee Irish Fest Choir and am no longer teaching lessons at the center. My time with Celtic Milwaukee was wonderful; a more talented and kind bunch I've yet to meet; but for a while now, I've needed to restructure my time and priorities, and that meant delving more fully into my career and making a more clear distinction between my musical pursuits and my work life.  

For many years, I've been a real yes girl.  Yes, I'll teach those lessons, yes I'll sing that song, yes I'll make room in my schedule for that show.  And I haven't regretted even one of those yesses.  But I find myself at a new place in my life where I need to protect my time and really focus on my current projects.  

At times I think the year was a bit slow for me - just a handful of shows, directing the choir, a few students to teach; and then I remember that I also released my first solo album this year and I have my ukulele book Ukulele for Teens releasing in time for the Winter NAMM show, and I remember my definition of "slow" is totally out of whack.  The Selkie Girls had our final show at ScotFest Tulsa - I'd love to tell you that I remained stoic and tear free, but in truth, the audience had to help me sing that last song.  I love these folks like family; and when good things end, there's a deep grief.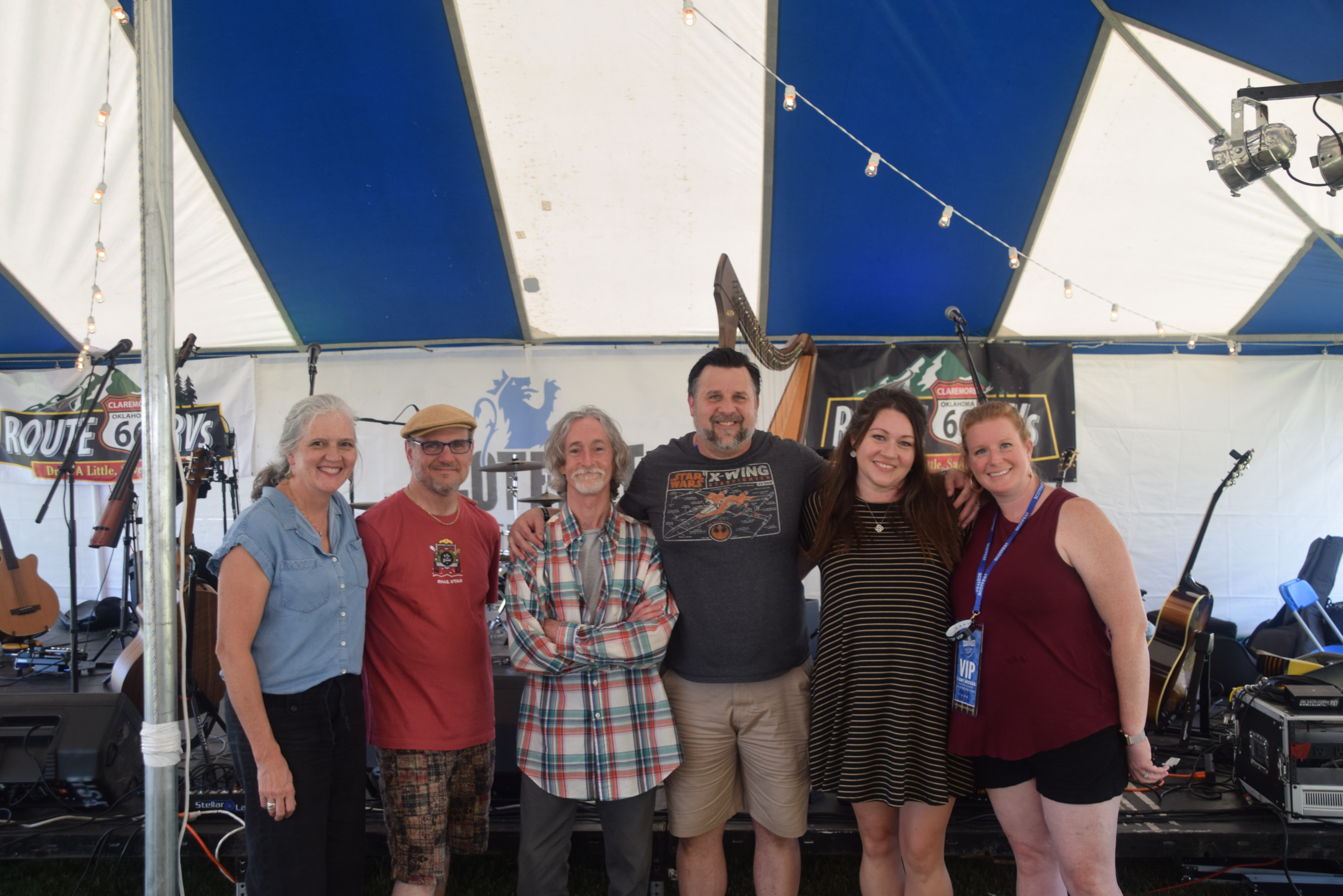 So this is me getting more focused, saying no to a few things, and attempting to put my life and career in proper perspective with my priorities of mother, wife, artist, human being that eats, sleeps, and rests, and all the other things.

Maybe next year I'll learn to finally crochet more than a wash cloth and a scarf (both rectangles!)  Maybe I'll learn to make my own soap or use a pottery wheel.  I'm leaving some room in my life for the unknown.

Now for the knowns!

Please join my band for a couple of really fun shows - first up is November 17 (next week!) at North 48 in Oconomowoc - an adorable little pub down in Lake Country - excellent cocktails and atmosphere, and The Stirling Latelys to serenade you with folk songs and reimagined covers.  We do a few originals too so hope to see you there!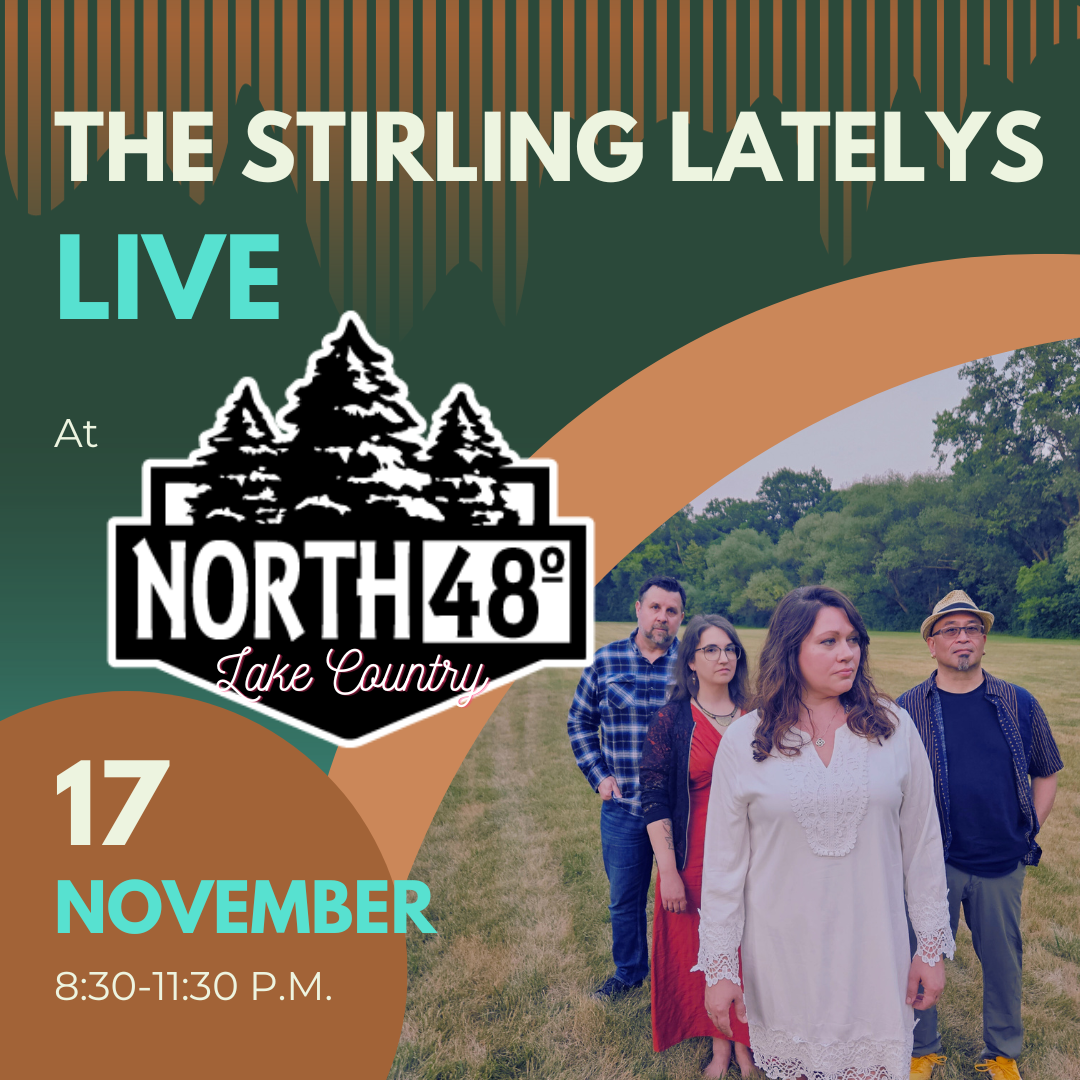 Ukulele for Teens will debut within the next couple of months; I'm excited to share this work, as I firmly believe ukulele is a fantastic instrument accessible to so many; it's truly a joy to share these songs and techniques, so be on the lookout for that!  

And then we'll probably have another show or two with The Selkie Girls down in Texas as a final farewell this spring, keep checking my site for updates on that. 

This summer, Jaycie, Chad, and I will join an all-star group of Celtic and Folk musicians for the Celtic on the Carribean Cruise - there's still room if you're interested.  All the information is here:

Caribbean Cruise
The album is doing well, I'm still steadily selling copies and getting more play on various streaming platforms and podcasts.  Thanks to you all for your continued support and encouragement.  I'm looking forward to the adventures ahead!